Art Representation
---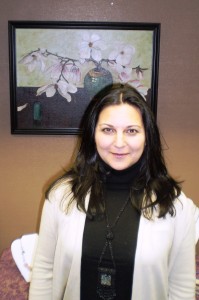 Linda Danforth is passionate about supporting both established and emerging artists.  Linda combines her knowledge of the art world with her natural business acumen to help artists find an audience for their work through her extensive contacts in the worlds of art and business.
Linda has a unique ability to create and sustain relationships with galleries, spas, boutiques, interior designers, and private art purchasers.  "An art rep has to be willing to think BIG and go after even the biggest venues if it is a good fit for the artist," says Linda. "The goal is to create an opportunity for the artist to increase their visibility and expand at a pace and scope that is right for them."
The benefits to artists of obtaining a qualified art rep like Linda go beyond increased exposure and sales.  From having an advocate at your side to taking on the task of bringing venues and deals to the artist, Linda works hard on your business so that the artist is free to  focus on creating beautiful art.
**2015** Linda is taking a break from Art Representation!