About Linda
---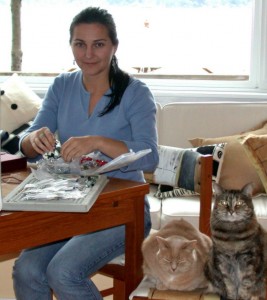 Linda Danforth is the founder of several art collectives including the Jet Artist Cooperative,  253 Collective, and Catwalk.  She also has her own business designing jewelry and takes contracts in business and government consulting.  She splits her time between Tacoma, WA, and Phoenix, AZ, when she isn't traveling around the world somewhere else.
She has worked for all levels of government and volunteered for numerous organizations.  The challenge of global poverty alleviation is a personal interest and  Linda traveled to Honduras with Global Partnerships to learn about the fight against poverty around the world through microlending and model programs that offer sustainable solutions.  She's participated in trips to Mali, West Africa, and Ecuador focusing on microententerprise where she taught jewelry making to women interested in starting their own businesses. She is a board member of the World Affairs Council of Tacoma and a member of Global Ties Arizona (a World Affairs Council).
Linda received the Emerging Leadership Award from Tacoma City Club in 2002, an AMOCAT award for Individual Artist from the city of Tacoma in 2008, the Jim Smith Award for Support of the Arts from Pierce County in 2009 and was a Rising Star recipient for Women of Influence 2011 from the Business Examiner.